POLi Banking Method for Online Casinos
Learn about the POLi banking method a popular Australian banking option for making deposits at online casinos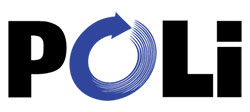 One of the most popular online casino deposit options for Australian players is POLi. This is an ideal method for players who prefer not to use their credit or debit cards to purchase goods online, especially purchasing online casino chips, plus it is also an ideal alternative for those of you who prefer not to use e-Wallets (aka web wallets). POLi allows you to process secure transactions from your bank without having to store your personal banking details at the casino.
POLi basically acts as the middle man between Australian players who have internet banking and the casino that they are trying to deposit to. Don't forget that this is a deposit method only, but it's one of the most secure online casino payment options currently available for Australians and most transactions with this free and easy method are processed in just a matter of seconds.
Facts about using POLi at online casinos
POLi is free to use and no hidden fees or chares will be applied to your transactions.
All you need to use POLi is an internet bank account.
Trust POLi for secure online transactions.
POLi is really easy to use and transactions are generally processed in an instant.
POLi is a great alternative to credit cards and debit cards.
No registration needed with this seamless and secure online payment solution.
POLi can now be used on almost any modern computing device.
Professionally trained, friendly and responsive customer service agents available 24 hours per day, seven days per week.
More info about POLi
If you decide to use POLi as a means of getting funds in to your preferred online gaming account, you first need to apply for internet banking with your local Australian bank. From the moment your internet banking has been activated, POLi can then be used to send money directly to your casino account. Security and anonymity are both treated as top priorities at POLi and during each transaction that is processed and no third parties or prying eyes can gain access to your internet banking login credentials.
Each communication via POLi takes place using the most advanced HTTPS transport level security and none of the sensitive information is ever stored. Certain information such as internet banking usernames and password also won't even be cached. POLi always maintains the highest levels of security and this is why it has become such as popular online casino banking method for so many Australians.
To make a deposit with POLi at any of our featured Australian online casinos, simply head to the cashier section and choose POLi from the list of accepted online casino deposit options. You then need to enter the desired amount that you wish to deposit into your account (but make sure that you have enough in your bank account otherwise the transaction will be declined). Follow the simple onscreen instructions so that the transaction can be successfully processed.
Most POLi deposits take just a couple of seconds to be processed and this is another reason why so many Australian players prefer to use this method as a means of topping up their account. The only real downside is the fact that POLi cannot yet be used for withdrawals. Therefore when you decide that you want to withdraw some of the winnings you'll have to search for an alternative withdrawal method.
Make sure that you enter the correct amount when making a deposit with POLi because transactions can't be reversed once they have been successfully processed. You will receive a conformation receipt to let you know that the deposit was successful, but there's no other way through POLi that you can keep an eye on previous transactions. For information about these transactions you will need to check out internet banking account statements.
With POLi payments you don't need credit or debit cards because you are now processing a transaction with something that you know and trust. POLi is super easy to use and the fact that it doesn't require any registration is also why this is such a popular method. Just login to your bank as usual and all of the payment information will be completed for you when using POLi unlike regular bank transfers.
Australians can make deposits at online casinos using POLi from a desktop, laptop, smartphone or tablet device and if you want to use this effective and reliable deposit option today, just keep an eye out for the POLi logo when you next visit any of our top-rated Australian online casinos and make sure that you already have internet banking.