NETELLER Banking Method for Online Casinos
Learn about using the NETELLER casino banking options at Australian sites for depositing and withdrawing funds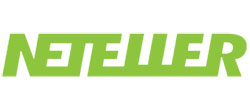 NETELLER is widely regarded by many as being one of the best online payment methods for Australian players. This is a leading e-Wallet that processes deposits and withdrawals at all of our reviewed Australian online casinos. NETELLER is free to sign up to, it is free to use and you can manage your account online. There are several different ways to top up your NETELLER account this is an ideal method for those of you who prefer not to use credit or debit cards at online casinos.
You can sign up to NETELLER is a matter of seconds after filling out the simple online application form and as soon as your new account is active you will receive a unique 12-digit account ID number and a 6-digit secure ID number. One of the advantages of using NETELLER at online casinos is that deposits are processed instantly.
Facts about using NETELLER at online casinos
NETELLER is often regarded as the most popular e-Wallet in the world
NETELLER can be used to process deposits and withdrawals at online casinos
Sign up to NETELLER for free in just a couple of minutes after filling out a simple online application form
Transactions with NETELLER are generally free
Top up your NETELLER account in a number of different ways
The NETELLER Rewards Program is one of the best of its kind
Secure transactions, unrivalled support and uses can easily keep an eye on their transaction/account history
More info about NETELLER
Signing up to NETELLER for the first time is really easy and you won't be charged anything just for opening up an account with them. As soon as you have successfully managed to open up an account with this leading e-Wallet you will instantly be able to start processing transactions between your NETELLER account and your preferred merchant. One of the things that makes NETELLER such as obvious choice for millions of Australian players is that it can be used to process deposits AND withdrawals.
There are numerous effective and well-known methods that can be used to top up your NETELLER account and this is also usually instant. For example you can link your credit or debit card or your personal bank to your NETELLER account and then send funds this way. As soon as you have topped up your NETELLER account you can then instantly start sending those funds to your favourite online gaming accounts. Payments can be sent with NETELLER 24 hours per day, 365 days per year using just your NETELLER email address or account ID number and also your secure 6-digit number.
NETELLER takes great pride in account security and they use the very latest and most advanced online security software and mechanisms to ensure that each transaction is fully protected and kept hidden away from third parties. You can also count on your details being in safe hands at all times. In other words, the extremely high levels of security mean that you won't ever need to worry about anything when using NETELLER at an online casino. The top notch account security is something that makes this e-Wallet such an obvious payment method for millions of players in Australia.
Once you have completed the simple online application form you will instantly have access to your account and you will be able to send money straight away. When logged in to your NETELLER account you will always be able to view your transaction history and other general account information at the click of a button and the professionally trained support agents are only ever a call away (toll-free). You can also count on live chat support and email support.
When depositing at an online casino with NETELLER, simply enter the amount that you wish to deposit along with your NETELLER registered email address or account number and also your secure ID number. Once you have confirmed that this information is correct, the funds should arrive in your online gaming account in a matter of seconds. The long account ID number can then be saved at the casino for future use. However, not all online casinos store this information which means that you would manually need to enter it every time you want to make a deposit. Making a withdrawal with NETELLER is even easier than making a withdrawal.
To lift your deposit/withdrawal limits you need to complete the verification process and this will involve sending NETELLER certain documents such as a recent bank statement or utility bill with your name and current address on and also a colour copy of your valid passport or driver's license. Once you are fully verified you can make unlimited deposit & withdrawals. NETELLER is definitely one of our most highly recommend online casino banking methods that Australian players should consider using when signing up to any of our featured online casinos.